PROTECT YOUR RETIREMENT WITH A TAX-FREE PENSION ALTERNATIVE
Retirement-Toolbox video shows how to generate a tax-free income for life with a tax-free pension alternative.  Watch the short video.
You can eliminate Tax-Traps and kick your future retirement up a few levels … where the money is staggering and lifestyle options are mind blowing.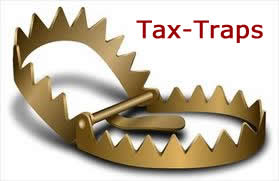 IRAs, 401(k)s and 403(b) retirement plans are heavily taxed and could cost you hundreds of thousands of dollars. So, skip the 401(k) herd mentality leading you to a tax slaughter. Discover an under the radar, little known IRS Strategy used by America's wealthiest families to cut taxes and preserve capital.
The tax-free pension alternative or tax-free IUL has been known to triple after-tax retirement income compared to your IRA, 401(k) or 403(b) plan.