What Would You Choose, a New Boat or a More Secure Retirement?
Tax-Free IUL vs. Boat Purchase. What's The Opportunity Costs?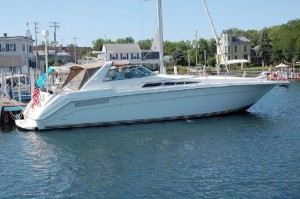 Examining  a Tax-Free IUL vs. boat purchase
A client asked for my opinion on his borrowing $75,000 to purchase a boat.
Life is full of trade offs.  What would you do?  Enjoy the boat or go for an extra $17,509 a year in tax-free income for life?   You would need $583,000 in an annuity or 401(k) to generate the same $17,509 in after-tax income.
New boat vs. a more secure retirement?
You might have been able to do both.  If you started a tax-free pension alternative several years ago, you might be able to borrow tax-free the $75,000 from your tax-free retirement plan, and pay yourself the interest, rather than the  bank or finance company.